Brenna Boyce PLLC - A Premier Law Firm!
published on Tuesday, September 24th, 2019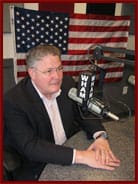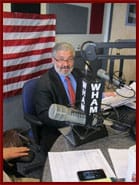 Who are those guys?! They are the voices behind the weekly Brenna Boyce Law Forum Radio Show on WHAM 1180! The Brenna Boyce Law Forum Radio Show offers their listening audience weekly topics of legal interest and the opportunity to call in with questions related to any topic. The show is broadcast live on WHAM 1180am radio every Sunday at 8 a.m., and is streamed live on WHAM1180.com.
Brenna Boyce PLLC is a premier law firm that offers services to clients in Rochester and surrounding areas.
They have helped thousands of personal injury victims pursue maximum compensation after auto accidents, construction accidents and other life-altering events.
For more information about Brenna Boyce PLLC or to see all the services they provide CLICK HERE.
Brenna Boyce PLLC
31 East Main Street - Suite 2000
Rochester, NY 14614
585-454-9071
585-454-2000
attorney advertising