Brenna Boyce PLLC - Do You Have a Will?
published on Monday, November 25th, 2019
Do you have a will? A health care proxy? A living will or advance health care directive? Believe it or not, these are all part of estate planning which is something every single person should take the time to do. And, these are just a few of the many services provided by Brenna Boyce PLLC.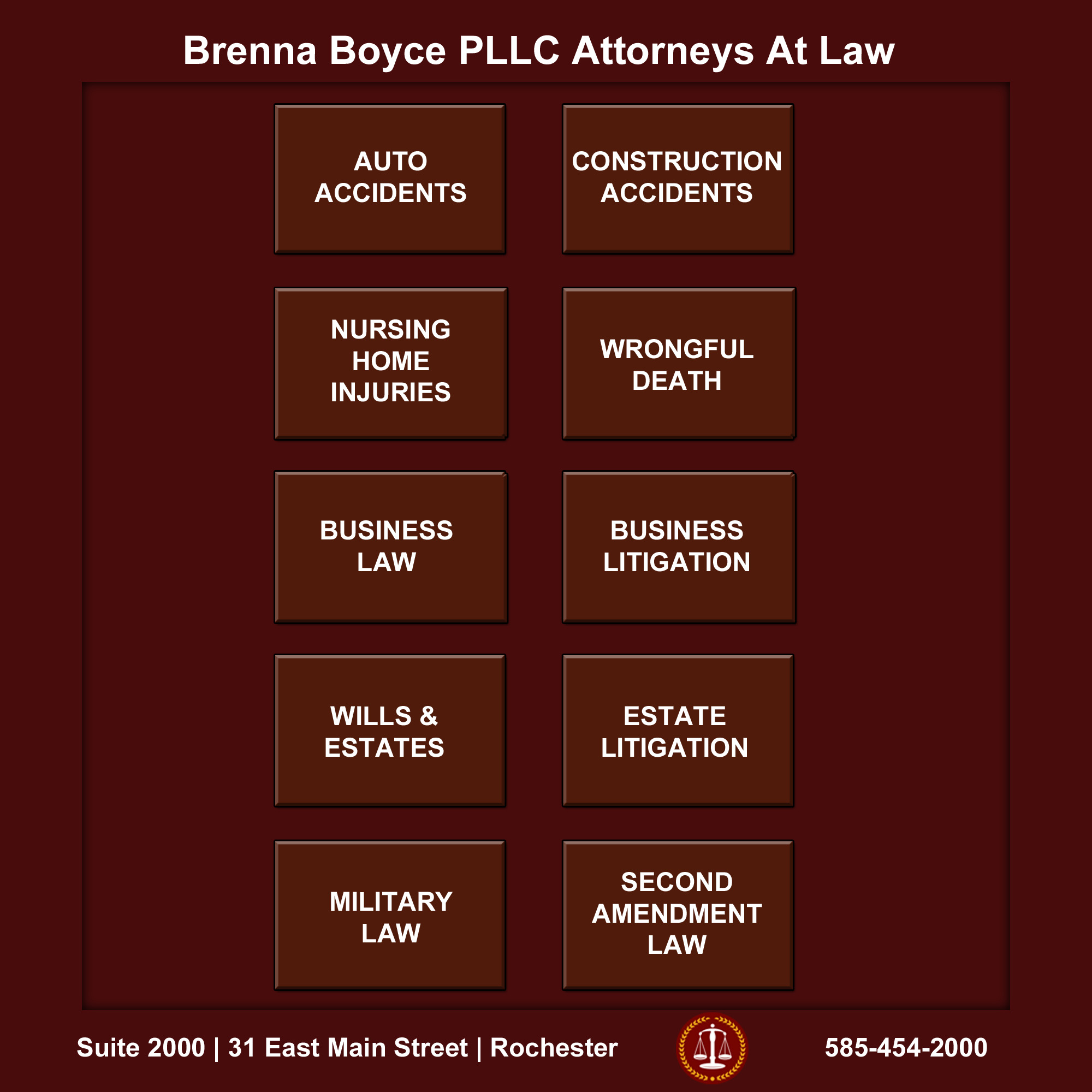 www.brennalaw.com
31 East Main Street - Suite 2000
Rochester, NY 14614
585-454-9071
585-454-2000
attorney advertising