Brodner Equipment Has Just What You Want!
published on Monday, June 20th, 2016
It's been just over two years since these picture were taken of Jim and John getting acquainted with Jim's new eXmark commercial mower with an UltraCut Series 6 deck and a 60 inch deck cutting width (that's a mouthful but when it comes to guys and their power equipment they like to hear it all spelled out detail for detail). There were a lot of pictures taken the day Jim's 'baby' was delivered. If you'd like to see more pictures from that day click here.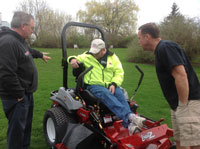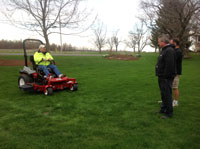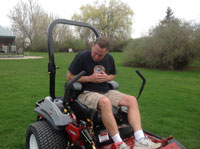 The mower was an instant hit. Brodner Equipment sure made Jim's day when they delivered that mower. And it was a hit all summer that year, last year, this year and for years to come. That's because when you purchase from Brodner Equipment you're purchasing from an authorized dealer with an exceptional inventory and you get just what you want. Click on the logo below to visit Brodner Equipment's website and begin the easy process of getting just what you want!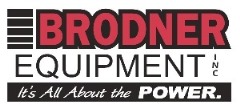 3918 Lyell Rd * Rochester NY 14606 * 585-247-5218