Call Attic to Basement Solutions today
published on Tuesday, August 22nd, 2017
There are always too many things on the to-do list. The organizational part of our brain tells us to make a to-do list and cross off each item one by one . What our brains should be telling us is CALL ATTIC TO BASEMENT SOLUTIONS and get everything on the list crossed off. Attic to Basement Solutions does all of those things we put off because we just don't know where to start.
Call Attic to Basement Solutions and let them take care of that to-do list!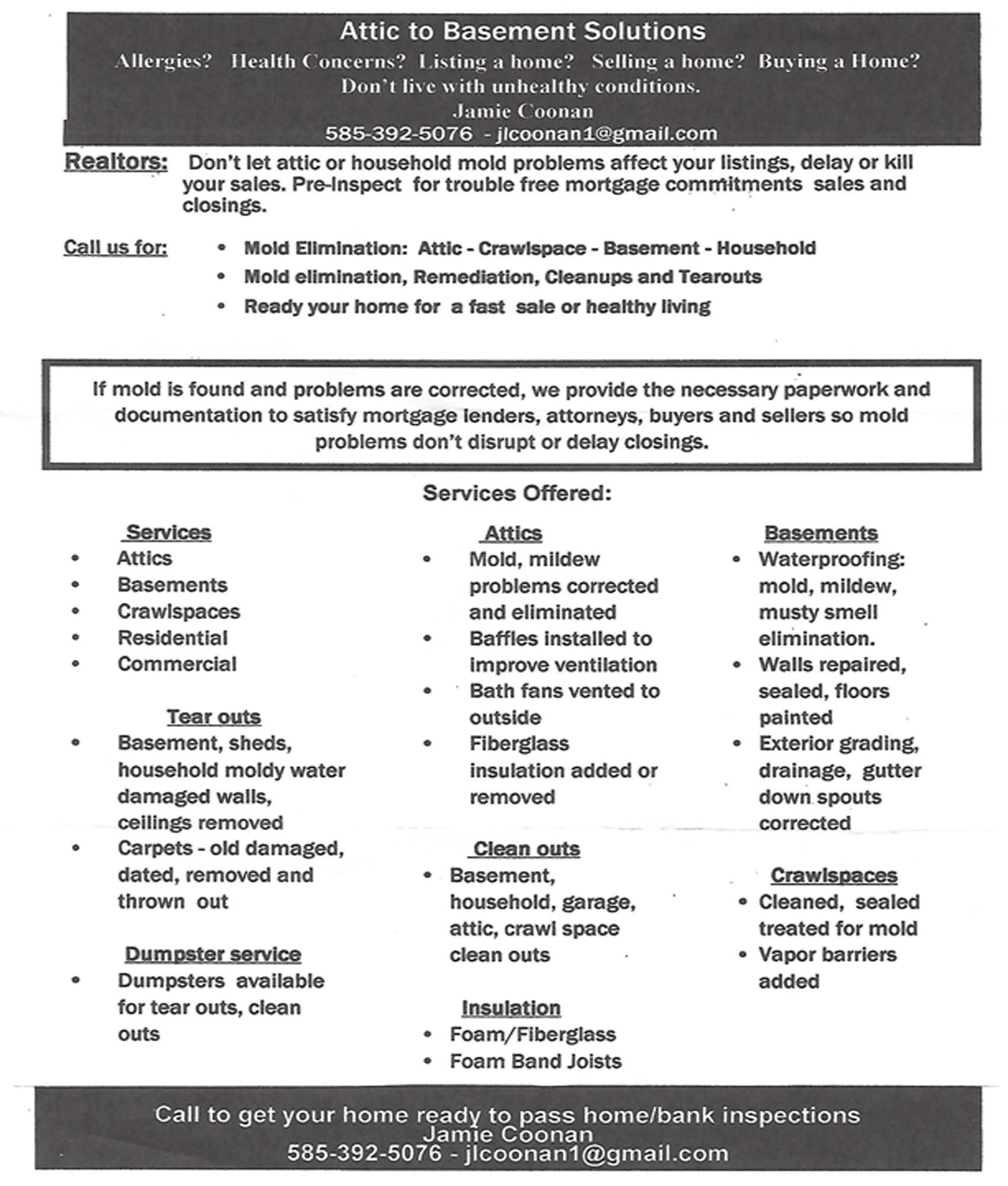 What's on your to-do list?
Waterproofing
Wall Repair
Drylock
Tear-outs
Ceiling, wall, floor damage removal & disposal
Estate, garage and attic clean-outs
Mold & mildew sealing and removal
Glass Block Window
Attic Insulation
Bath fan venting
Yes, they do all that! They do all this too:
Crawlspaces- cleaned, treated for mold, drylocked and sealed
Exterior grading, drainage, gutter down spouts corrected
Carpets- old, damaged, dated, removed, and thrown out
Garages - painted or concrete stained, clean outs- clean-ups, vacuuming
And more! Just give them a call at 585-392-5076