Indoor Air Professionals For Duct Cleaning
published on Monday, October 23rd, 2017

Have you ever given any thought to what your air ducts might look like? Unless you've had them cleaned fairly recently they very likely look like the BEFORE image above. Or worse.
Indoor Air Professionals have cleaned air ducts in well over 35,000 homes and 1,200 businesses in WNY. Click Here to view their Guide On What to Expect During Your Air Duct Cleaning.
Indoor Air Professionals is the only area company focused on providing comprehensive indoor air quality services. Services provided by Indoor Air Professionals include: HVAC / ductwork cleaning, mold testing and remediation, IAQ Testing, whole house air exchange systems, and air purifier equipment and products.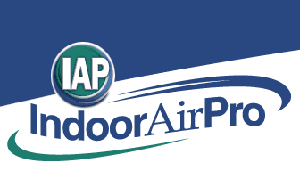 Click on the banner above to visit their website or contact Indoor Air Professionals at:
Rochester
1344 University Ave
Rochester, NY 14608
585-427-8020
Buffalo/Niagara
800 Commerce Parkway
Lancaster, NY 14086-1738
716-683-3000