Indoor Air Professionals Offers Important Services!
published on Friday, July 1st, 2016
Services from Indoor Air Professionals, located at 1344 University Ave in Rochester and 800 Commerce Parkway in Lancaster, include air duct cleaning, mold testing and remediation, and dryer vent cleaning.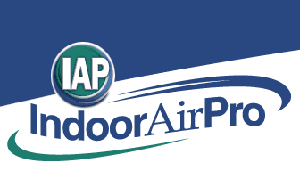 Air Duct Cleaning is an important and often overlooked part of home maintenance. Are you aware that up to 40 pounds of dust is created annually in an average home? Air pollutants include dander, dust, and chemicals. These pollutants travel through the HVAC system and re-circulated 5 to 7 times per day, on average. Over time this causes a build-up in the duct work. So there's the health factor but in addition there is a financial aspect. This build-up causes your HVAC system to work harder and can shorten the life of your system.

Mold Testing and Remediation is an important aspect of home maintenance especially since some people exposed to mold spores can have reactions such as asthma, eye irritation, fever, wheezing, inflammation in the lungs, and skin rashes.

Dryer Vent Cleaning is another very important aspect of home maintenance. Clogged clothes dryer vents cause more than 15,000 fires a year and are the #1 cause of dryer failure. That says it all. That should be enough reason to be sure to have your dryer vent cleaned periodically.

www.indoorairpro.com
Rochester: 1344 University Ave Rochester, NY 14608 * 585-427-8020
Buffalo/Niagara: 800 Commerce Parkway Lancaster, NY 14086-1738 * 716-683-3000