Jim's daughter, Traci's New Jeep from Genesee Valley Motors!
published on Friday, September 23rd, 2016
So Jim's daughter, Traci, was ready for a new vehicle-new to her! She & Jim went to Genesee Valley Motors (Exit 10 Avon off Route 390!) and started looking. It didn't take long before Traci found the perfect one! Heated seats were on her priority list and that was just one of the perks this 2013 Jeep Compass had to offer!
She loves it! It's just the right jeep for her adventures!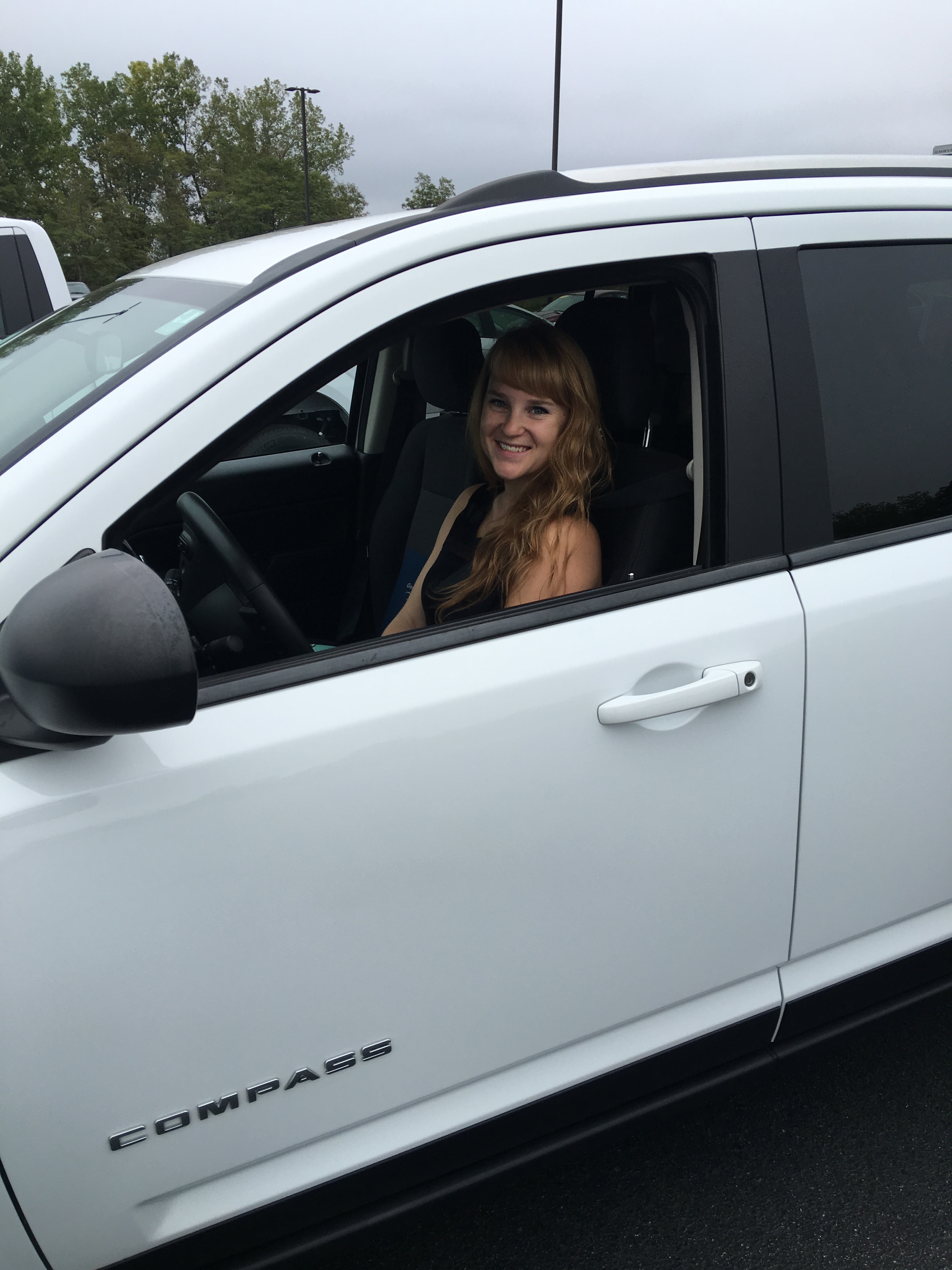 And she's off!
You too, can get the perfect vehicle for yourself from Genesee Valley Motors with their
No-Nonsense way of doing business. No stress,
No salesperson running back & forth to the sales manager,
No games! No-Nonsense
So take a leisurely drive down Route 390, Exit 10 for Avon and you will see Genesee Valley Motors right there!