John Welch Enterprise Inc. - Lawn Mowing
published on Saturday, March 10th, 2018
What is the one thing you dread about spring coming? Is it mowing the lawn? Some people love it...some people DO NOT love it! For those who do not love mowing we have a solution for you.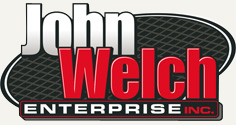 Click on the banner above and visit their website!
John Welch Enterprise has served Victor and surrounding areas for residential and commercial lawn mowing for over 15 years.
Call John Welch Enterprise today 585-924-4488 for a free estimate and let them take the chore of mowing off your list while keeping your lawn beautiful for the season.