Not Just Portraits - Photos by Bruce and Associates
published on Monday, March 29th, 2021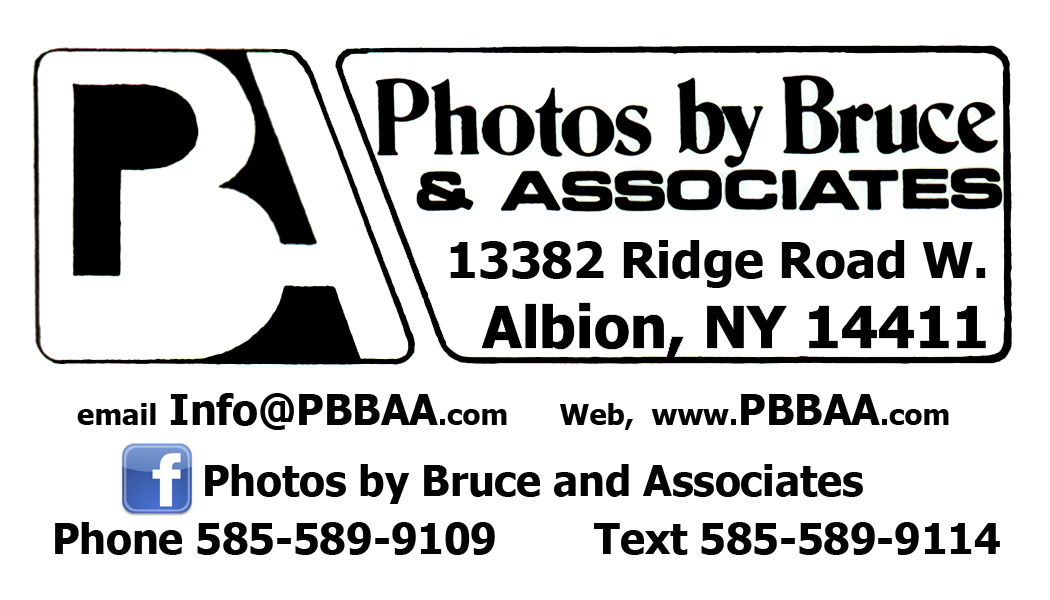 Click anywhere in the banner above to visit their website!
For those of you that are into the ever growing interest in genealogy, Photos By Bruce and Associates restores color as well as black and white photos.
Be sure to visit their Facebook Page - they've posted some amazing photos, even a First Place Award in the 2021 Professional Photographers of America International photo competition winner! Click Here to see what that photo is!!!
Phone: 585-589-9109
Text: 585-589-9114
E-Mail: info@photosbybruceandassociates.com
13382 Ridge Road West
Albion, New York 14411