Remember This Name...Brenna Boyce PLLC
published on Friday, February 7th, 2020

Remember that name. Brenna Boyce PLLC. You may never need the services of an attorney but if you do, isn't it wise to use an attorney that comes highly recommended? Brenna Boyce PLLC represents clients in the following areas:
Auto Accidents
Construction Accidents
Nursing Home Injuries
Wrongful Death
Business Law
Business Litigation
Will, Trusts & Estates
Estate Litigation
Second Amendment Law
Would you like to know more about Brenna Boyce PLLC before adding them to your contact list?
CLICK HERE TO VISIT THEIR WEBSITE
You could always get to know them by listening to The weekly Brenna Boyce Law Forum Radio Show on WHAM 1180 every Sunday at 8 a.m.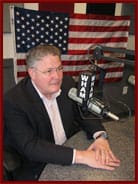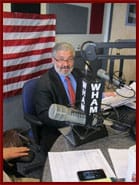 Brenna Boyce PLLC
31 East Main Street - Suite 2000
Rochester, NY 14614
585-454-9071
585-454-2000
"ATTORNEY ADVERTISING"