Visit Crossfield Heating & Air Conditioning For Tankless Water Heaters
published on Wednesday, August 31st, 2016
You've heard of tankless water heaters and you're intrigued...and for good reason. You know tankless water heaters warm your water on demand. But did you know by doing so that it eliminates 85% of the flue gas wasted by standard water heaters? And did you know Navien condensing tankless water heaters combine the ultimate in energy-efficiency with advanced technology to provide you with an endless supply of hot water? It's time to learn more and time to make the change!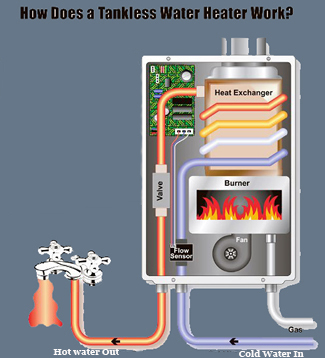 You may consider shopping around for your tankless water heater but why? Crossfield Heating & Air Conditioning offers an exclusive Crossfield Lifetime Craftsmanship Warranty, which is unmatched by any other provider in the area. Not convinced yet?
"To us, "100% Customer Satisfaction" aren't just words - it is the result of a customer-focused approach backed by honesty, integrity, attention-to-detail and team member training. It has led to our continuous growth, and allows Crossfield to provide a Lifetime Craftsmanship Warranty, quality-driven and reliable products, that are backed by 24-hour customer service every day of the year."
You won't find another company that promises that!!

44 Donovan Street
Webster, NY 14580
585-872-4420
Wayne County
315-986-1125