Why You Should Invest in a Metal Roof with The Metal Roof Outlet
published on Saturday, November 12th, 2016
Is it true that the cost of a metal roof can be initially higher? Yes BUT if you compare the life cycle cost of a metal roof vs. an asphalt roof the value of owning a metal roof is clear. A metal roof is the last roof you'll ever need! Investing in a metal roof is a one time investment! A metal roof will also appreciate the value of your home!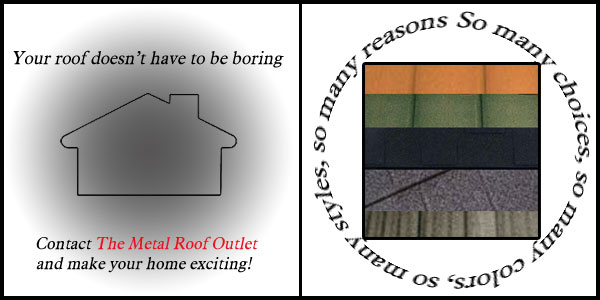 To learn more visit their website.
To read the answers from The Metal Roof Outlet to frequently asked questions click here.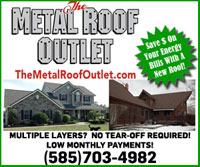 This is the perfect time to invest in a metal roof with The Metal Roof Outlet!
1513 Empire Blvd * Webster NY 14580 * 585-703-4982
SHOWROOM OPEN: Mon-Fri 9am-5pm | Sat 10am-2pm | Others Times by Appointment